My Account Settings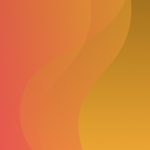 Make sure to save your wallet details. You'll need them for accessing the site, and we can't help you recover them. Clicking "Save" will ask you to verify your wallet address.
---
Notification Settings
Select which notifications you'd like to receive
Items SoldWhen someone purchases one of your items
Bid ActivityWhen someone bids on one of your items
Price ChangeWhen an item you made an offer on changes in price
OutbidWhen an offer you placed is exceeded by another user
Referral SuccessfulWhen an item you referred is purchased
Auction ExpirationWhen a Dutch auction you created ends
Successful PurchaseWhen you successfully buy an item
OpenSea newsletterOccasional updates from the OpenSea team
Receive notifications only when you receive offers above this threshold.
Talk to us on
Discord